Frequently Asked Questions about Auto Accident Injuries Answered by Our San Antonio Chiropractor
If you have been injured in an auto accident, you are not alone. There were 13,616 serious injury crashes in Texas in 2015, according to the Texas Department of Transportation. Many of those that did not sustain a serious injury walked away with whiplash and other painful and debilitating conditions. Fortunately, our chiropractor. Dr. Donald Phillips, can provide treatments to help you overcome injuries associated with an auto accident.
Auto Accident Injuries FAQs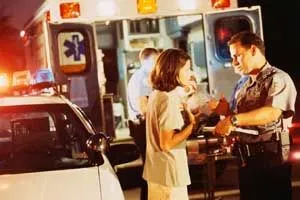 What kinds of conditions can car accidents cause?
Car accidents can cause a variety of medical conditions, such as:
Whiplash
Shoulder injury
Trauma to the spine
Herniated disc
Back pain
Neck pain
Extremity trauma - injured knee, rib, wrist snapping, temporomandibular disorder affecting the jaw
Airbag trauma – injuries to the wrist and shoulders caused by the deployment of the vehicle's airbag
Can a car accident cause psychological problems?
Many people experience psychological issues, such as mild post-traumatic stress disorder (PTSD), that can cause fear of driving, anxiety, or other problems.
Are there treatments for psychological issues after a car accident?
Yes, a licensed psychological counselor can help those suffering from fear of driving, anxiety and other psychological issues that many people face after a car crash.
What non-surgical treatments are available for auto accident injuries?
Chiropractic care to realign bones, especially those in the upper spine that contribute to headache and whiplash symptoms
Spinal decompression to alleviate herniation of the discs that cushion the bones of the spine
Nutrition to reduce inflammation and improve healing
Cold laser therapy or infrared treatments that address muscle injuries and reduce inflammation
What are the stages of healing at Dr. Phillips Chiropractic, Nutrition, and Wellness Center in San Antonio?
Healing occurs in three main phases in this order:
1. Inflammatory stage: characterized by inflammation, swelling and pain at and near the injury site; this phase usually begins 24 to 72 hours after the soft tissue injury and lasts about 6 days
2. Rejuvenation stage: the body creates new tissue to replace injured cells; beginning after the inflammatory stage ends, the rejuvenation phase can last for up to four weeks
3. Rehabilitation stage: muscles and tissues regain strength; this phase can last four to six weeks or even longer in some cases
Why is it important to recognize the stages of healing with our chiropractor?
A good outcome relies on doing the right thing during each stage of healing. Engaging in the wrong treatment can slow healing or even make the injury worse, leading to ongoing pain and other chronic issues.
What should treatment focus on during each phase?
Our San Antonio chiropractor might suggest rest, ice, compression and elevation, also known as RICE, during the first phase. Gentle range of motion exercises also help in the inflammation phase. Treatment in the first phase focuses on reducing inflammation and pain. Massage therapy, chiropractic adjustments and modalities help during the second and third phases of healing. Treatment in the second phase optimizes cell replacement. Therapy during the third stage helps muscles and tissues regain strength.
I have been injured in a car accident. Who should I call?
If you have suffered an injury from an auto accident, make an appointment with Dr. Phillips Chiropractic, Nutrition and Wellness. Our chiropractor, Dr. Donald Phillips, takes a holistic approach to relieving pain from car accident injuries and to providing general chiropractic care to help you and your family achieve health and wellness throughout the year. Dr. Phillips Chiropractic, Nutrition and Wellness also have an LPC for patients with mild PTSD, fear of driving, anxiety and other psychological issues.
Our office is conveniently located at 115 N Loop 1604 E #1207 in San Antonio, TX. Make your appointment today by calling (210) 545-1144.