Neck Pain Relief Administered by Our San Antonio Chiropractor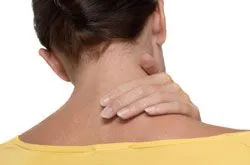 Chronic neck pain is a leading health problem, affecting millions of Americans each year. Whether neck pain is caused by whiplash injuries, poor posture, or a sports injury, a sore or stiff neck can have a serious impact on your well-being. If chronic neck pain is preventing you from living a full and active life, our chiropractor is here to help. Our San Antonio chiropractor Dr. Donald Phillips uses chiropractic care to provide natural pain management for patients suffering from recurring neck pain. These non-invasive treatments address the underlying triggers for neck pain to bring patients long-lasting pain relief.
Chiropractic Care for Whiplash, Stiff Neck and Other Neck Pain
A whiplash injury is one of the most common causes for neck pain. A rear-impact car accident injury, including a minor fender bender, can trigger months or even years of chronic pain. This pain occurs when the force of an impact "whips" the cervical spine beyond its normal range of motion. An abrupt movement forwards and backwards can knock the cervical spine out of alignment while also straining muscles and ligaments in the neck and shoulders.
Following a whiplash injury, you may experience pain in your neck and shoulders, as well as frequent headaches and even difficulty concentrating on simple tasks. These symptoms indicate that the cervical spine is out of alignment. While medication can provide temporary relief, the pain will return when the medication wears off. As long as this misalignment persists, chronic pain will continue. Chiropractic adjustments are the most effective means for restoring proper alignment and managing pain.
Poor posture can also trigger neck problems. Long hours hunched over a computer screen or slumped on the couch watching TV places extra pressure on the vertebrae. This pressure can lead to a misalignment and also strain nearby muscles. You may have a stiff neck or difficulty turning your head from side to side. We recommend chiropractic adjustments to restore proper alignment and minimize this pain.
In addition to chiropractic adjustments, our practice also offers spinal decompression therapy, cold laser therapy and massage therapy. These treatments are an important complement to chiropractic adjustments, enhancing pain relief for a stiff neck and supporting the injury rehabilitation process. For example, deep tissue neck massage can release tension and stress trapped within the muscles and connective tissues. Cold laser therapy targets injured muscles, reducing inflammation and promoting internal healing.
Dr. Phillips works closely with patients to reduce their risk for future neck injuries. This starts with adjusting the head rest in the car to properly support the neck and spine in the event of a rear impact accident. While it is not always possible to avoid being an accident victim, properly adjusting the car headrest can help minimize injuries should an accident occur. Proper alignment is also important for office chairs. Small ergonomic changes at work can enhance back, shoulder and neck support, reducing neck strain and properly supporting the spine.
Suffering from a stiff neck or chronic pain? Dr. Phillips can help; contact us today at (210) 545-1144!